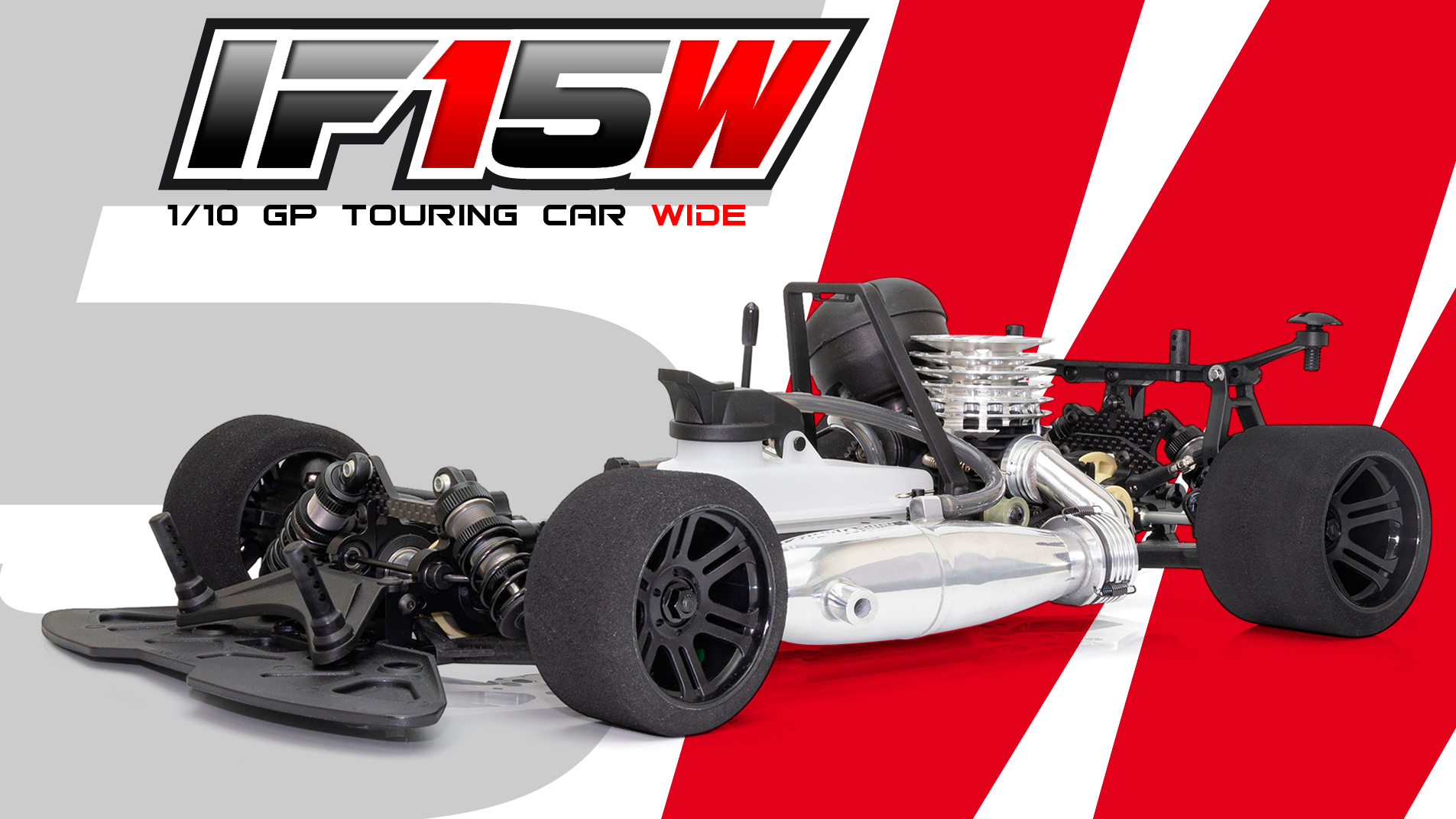 Based on the World Champion IF15, this wide chassis kit features exclusive new front and rear shock towers and body mounts as standard items, as well as wide tires to create a 235mm wide race chassis for use with racing-type body. The newly designed front one way drive is included in the kit to help produce sharp turn in that matches the racing-type body. The racing-type body boasts unparalleled aerodynamic performance providing higher cornering speeds than that of a regular sedan body. Most of the existing optional parts for the IF15 can still be used allowing you to upgrade your car and improve performance.
REAR SHOCK STAYS
Rear shock stays are specially designed for this wide version. The body mount centering post height can be quickly and easily adjusted from the rear of the car.
REAR BODY MOUNT
A new rear body mount has been specially designed to transfer the powerful downforce generated by a racing-type body to the chassis.
REAR BODY MOUNT STAY
The rear body mount stay connects directly to the rear hubs. The simple construction is light weight and contributes to trouble free operation and easy maintenance
REAR LOWER ARM FLEX
Rear lower arm flex can be adjusted by removing the std plastic plate or installing the optional carbon plate. Rear wheelbase can also be adjusted long or short for a wide range of settings.
FRONT BODY MOUNT
Newly designed front body mounting plate. A spare plate is also included in the kit. The front bumper is the same plate type as the IF15.
FRONT SHOCK TOWER
Specilly designed front shock tower. It features a shape that allows clearance with the racing-type body.

ONE WAY FRONT AXLE
A one way front axle is included and provides sharp turn in at corner entry. The optional adjustable one way or differential allow you to tune your car for a wide range of track conditions.